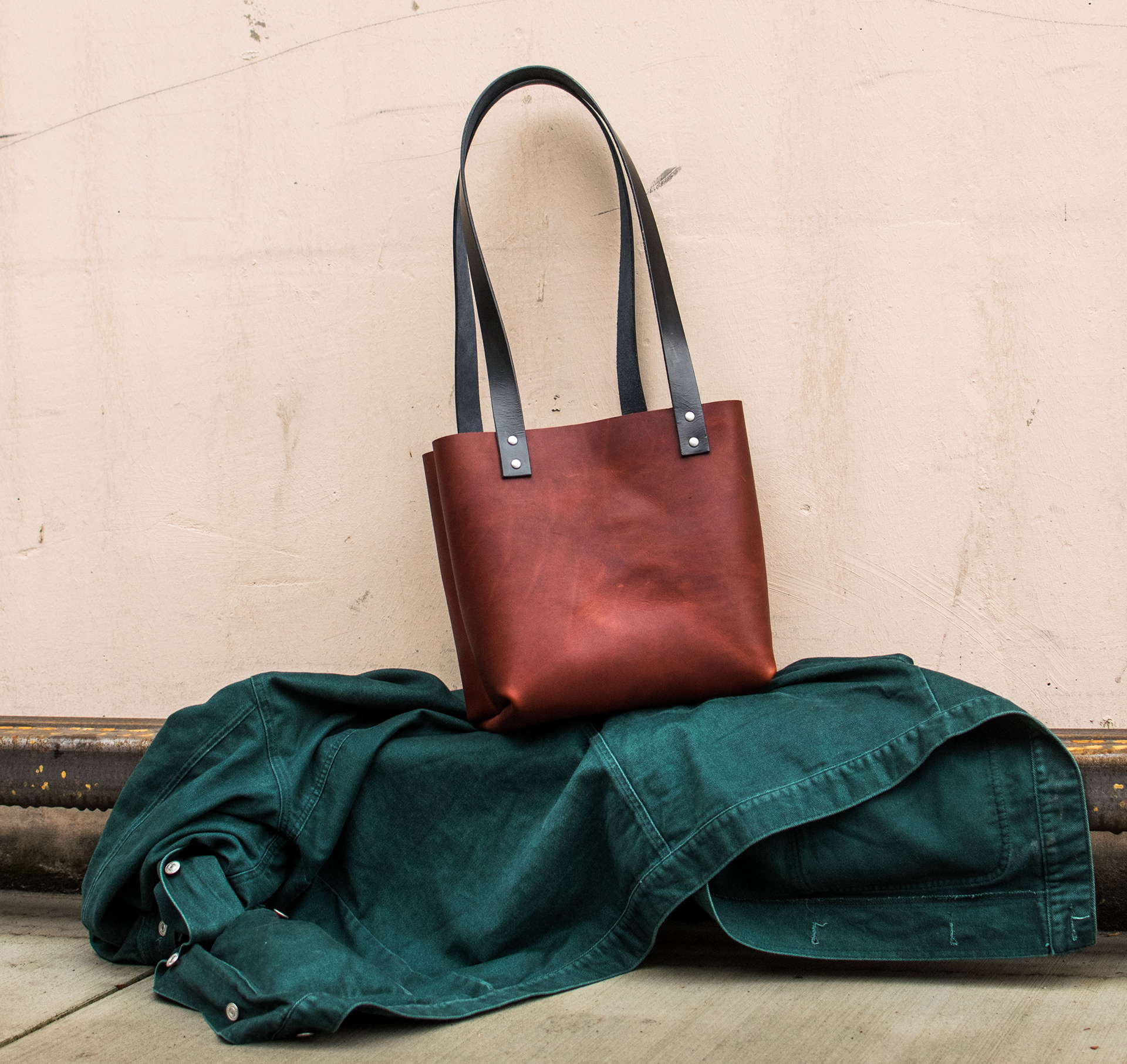 Industrial Design Senior Studio
These totes were selected to be on display and for sale at the IC Design Festival in New York,
Design and produce a run of 15 identical products by hand. Emphasis was placed on hand-craftsmanship and superb quality. Through 10 weeks we gained professional planning skills such as making a production schedule and bill of materials. We learned on the go and worked in a fast paced environment under tight time constraints. The class was run as a company with high professional standards. Classes consisted of updates on production and bringing in visual evidence.  
I chose to create 15 identical leather tote bags. The tote is made for the everyday, whether going to work, travel, or play. Reinforced with 100% solid aluminum rivets, which were hammed in by hand. The body of the tote is made up of 6 oz. vegetable tan leather and the handles are 8 oz. veg. tan leather dyed black. The tote features an interior solid aluminum key ring for ease of use. Cut, burnished, riveted, and sewn together all by hand. 
​​​​​​​